beNeFit V
Thank you to all who participated!
Enjoy the recap below of beNeFit V!
Thank you.

Sometimes those two words are the only and best ones to say to such an incredibly generous and kind group of human beings.
That's you.
In November, you and 1,787 souls showed your commitment to fighting the genetic condition neurofibromatosis (NF) when you attended beNeFit V gala in downtown Detroit.
We raised over $5 million for NF Forward (nfforwarddetroit.org) and the Children's Tumor Foundation (CTF.org) on that fine Saturday November evening in the Motor City. Your dollars will fund critical research to end NF for good.
Check out our video recap of the event itself HERE.
At beNeFit V, we presented brave 11-year-old Jada Smoot along with her mother Teaqua Jacobs with the annual 'Strength and Honor Award'.
We are thankful that this impressive NF-affected mother and daughter shared their fascinating and inspirational story with all of us. HERE is the actual video we played at the event about Jada's life.
We got a taste of Jada's strength, which radiated for everyone that evening..."Don't let the bullies get to you. Live your life to the fullest and don't let the haters get you down."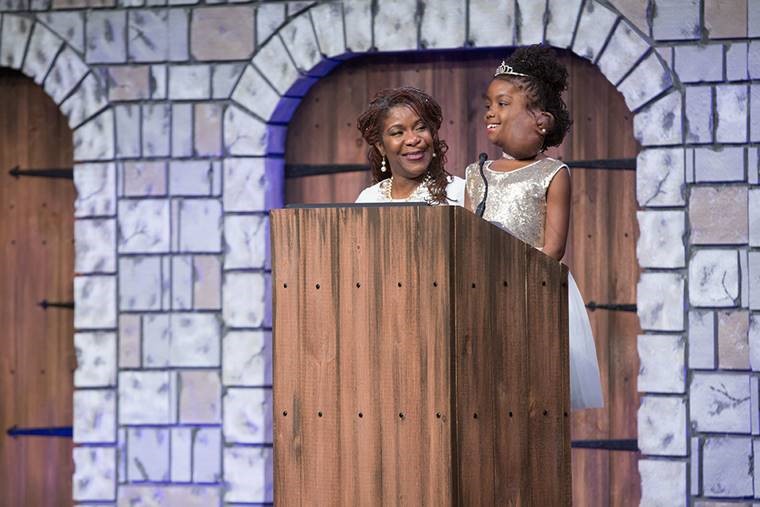 Listen to Jada's touching speech at the event HERE.
We were humbled by the turnout and the results. It was remarkable to see all the different people coming together to serve a cause we care deeply about. Whether you attended the gala or could not make it and were kind enough to still contribute, we simply cannot thank you enough. You have our unending gratitude and appreciation for your participation, support and for just plain caring.
Honoree
Jada Smoot & Teaqua Jacobs
Teaqua and Jada's mother- daughter bond captured the hearts of everyone who heard their NF story. Jada was a sweet 11- year old who enjoyed swimming, biking and spending time with her friends. Teaqua, started a new job with United Airlines and enjoys reading. They both share a love for their close-knit family and NF1. With amazing spirit, Jada and Teaqua draw strength from each other to navigate these rocky waters. Jada Smoot passed away on November 24, 2020, at the age of 14.